Blog - CRM implementation
Let's first define our goal as a Bitrix24 Partner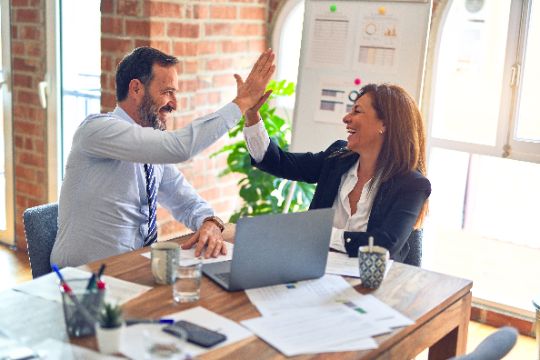 FIRST THINGS FIRST: WHAT DOES A PARTNER DO?
Bitrix Partners can help you create and manage your Bitrix24 which isn't provided by Bitrix24 directly.  
As a Bitrix24 Partner, we can help you select the optimal Bitrix24 subscription plan, and provide you with additional product customization services for the On-Premise version of Bitrix24! 

Free. Unlimited. Online. 
Bitrix24 is a place where everyone can communicate, collaborate on tasks and projects, manage clients and do much more.

We hope that you find new features useful!

Wait, not yet a costumer? Do you wish to try Bitrix24 CRM for Free and have a partner helping you? Isn't that your lucky day, we can help you do just that! Click on the link on the left to set up a free account!
Blog - CRM implementation
Let's have a look at the Latest Bitrix24 news
Blog - CRM implementation
Let's have a look at the Bitrix24 cloud Pricing plans
Unlimited User
Collaboration 

           Chat

           HD Videocalls

            Calendar

           Drive

           Feed

           Knowledge base

Tasks & projects

CRM 

Contact center

Website builder

catalog & SKUs
5 Users
COLLABORATION

          CHAT
          HD VIDEOCALLS

          CALENDAR

          DRIVE

          FEED

          KNOWLEDGE BASE

TASKS & PROJECTS


CRM



CONTACT CENTER

WEBSITE BUILDER

CATALOG & SKUS


Online store

Customer support
50 Users
€1,188 per annum (100 GB)
COLLABORATION

           CHAT

          HD VIDEOCALLS

          CALENDAR

          DRIVE

          FEED

          KNOWLEDGE BASE

TASKS & PROJECTS


CRM



CONTACT CENTER

WEBSITE BUILDER

CATALOG & SKUS

ONLINE STORE


Marketing

Online documents

CUSTOMER SUPPORT


Administration
Unlimited users
COLLABORATION

          CHAT

          HD VIDEOCALLS

          CALENDAR

          DRIVE

          FEED

          KNOWLEDGE BASE

TASKS & PROJECTS


CRM



CONTACT CENTER

WEBSITE BUILDER

CATALOG & SKUS

ONLINE STORE


MARKETING 

ONLINE DOCUMENTS

Sales intelligence

process Automation 

HR tools 

CUSTOMER SUPPORT

ADMINISTRATION